About
Circus Academy was set up by professional performer and circus educator, Owen Reynolds, in early 2021. Based in South Bath, Circus Academy's aim is to provide high quality juggling and circus sessions in primary schools KS1 & KS2 across Bath and North East Somerset, as well as bringing workshops to secondary schools and other institutions.
With over 20 years of experience in performing and in circus education, we aim to tie in key learning elements with circus skills. We tailor the experience to the age, size of groups and space available, so every participant is challenged to discover a new skill they can take away. We are committed to run our operations Covid safe, with quarantining and cleaning equipment, and running sessions outdoor or even online where possible. Please get in touch if you would like to discuss how we could make these sessions work for you.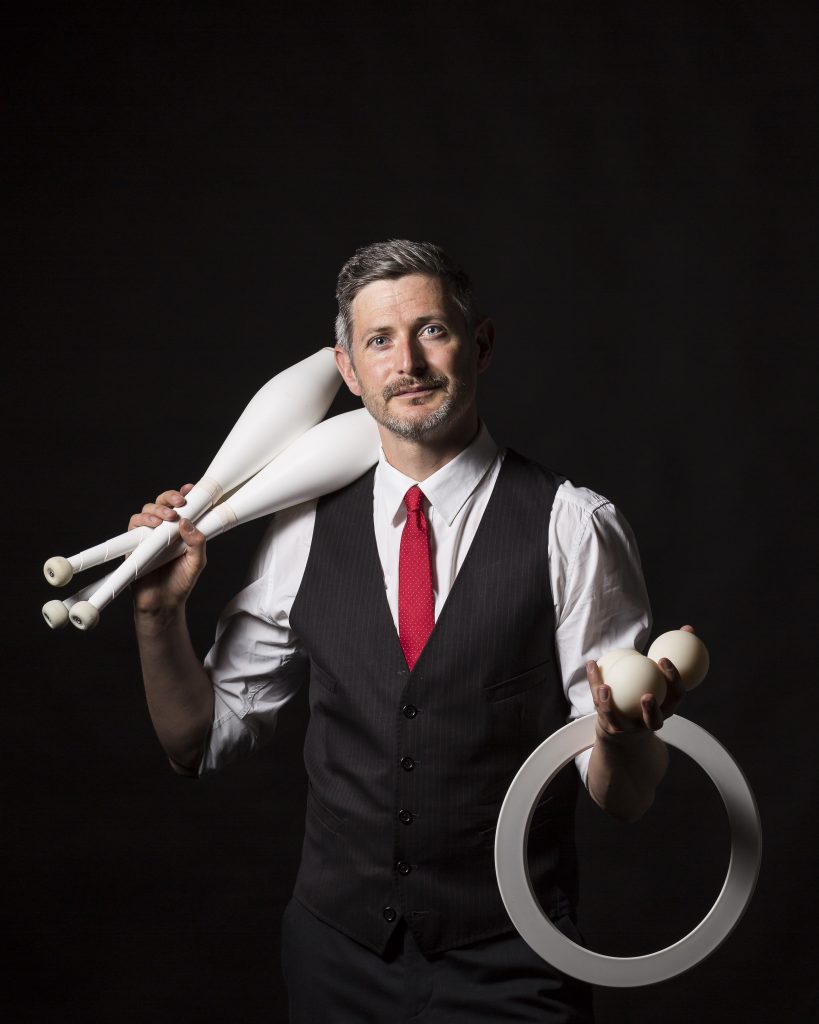 Born in Dublin, Owen started his performing career in his teens with Bui Bolg working at the major festivals across Ireland. Keen to pursue his new found career, he went to study at Circomedia, Bristol, where he specialised in Juggling and Doubles Trapeze, and later obtained a Teaching Certificate in circus skills. After Graduating in 2001, Owen worked as Head of Juggling on the degree program at the National Centre for Circus Arts (The Circus Space), London, and continues to teach there as a guest teacher on the degree programme.
For the past decade, Owen has performed and contributed to many of Gandini Juggling's productions and he continues to tour with them in Smashed and 4×4:Ephemeral Architectures. In 2018 he was Educational Officer for Gandini working with 60 young jugglers across the UK and culminating in a large site-specific performance in the iconic fountains at London's Somerset House.
More recently, he co-created a piece of children's circus with juggler, Arron Sparks, which focused on themes of determination and life choices. In 2020, Owen was awarded a grant from the Arts Council England to pursue his love for teaching and working as an educator in circus – prompting Circus Academy to be created.